Creating Seamless Landscaping in Pool Design
Creating the ultimate outdoor environment for your friends and family to enjoy has many components that may not seem apparent to you, the homeowner, but are known all to well to pool builders and designers. To create a landscape that seamlessly integrates into your backyard environment, there are a few elements to keep in mind: the architectural style of the home, the pool design and the purpose of your landscape.

Architectural Style of The Home
Your outdoor living environment should be an extension of your home. It's important to imagine how taking into consideration your architectural style of your home is. For instance, the vantage points from the windows in the house are an important element to consider. The homeowner should be able to see all the desirable aspects of their landscaping designs such as a beautiful water garden.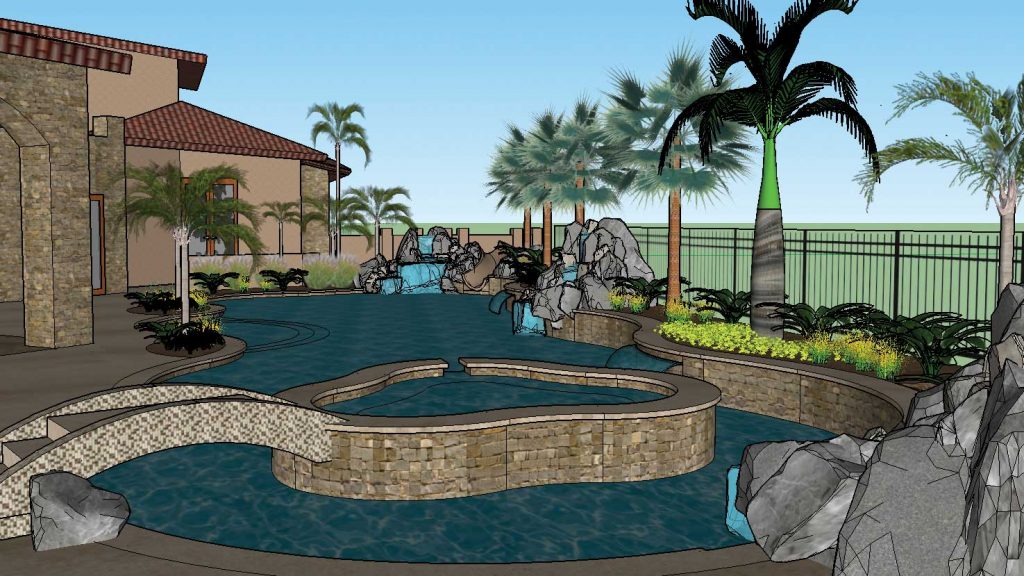 Pool Design
The landscaping design involved in your outdoor living area is just as important as your pool design and to bring them both together to create a sense of harmony, they are designed with the other in mind. For example, a freeform pool design will compliment a lush landscape design filled with various softscape elements such as trees, small bushes and flowers giving the impression of a tropical oasis.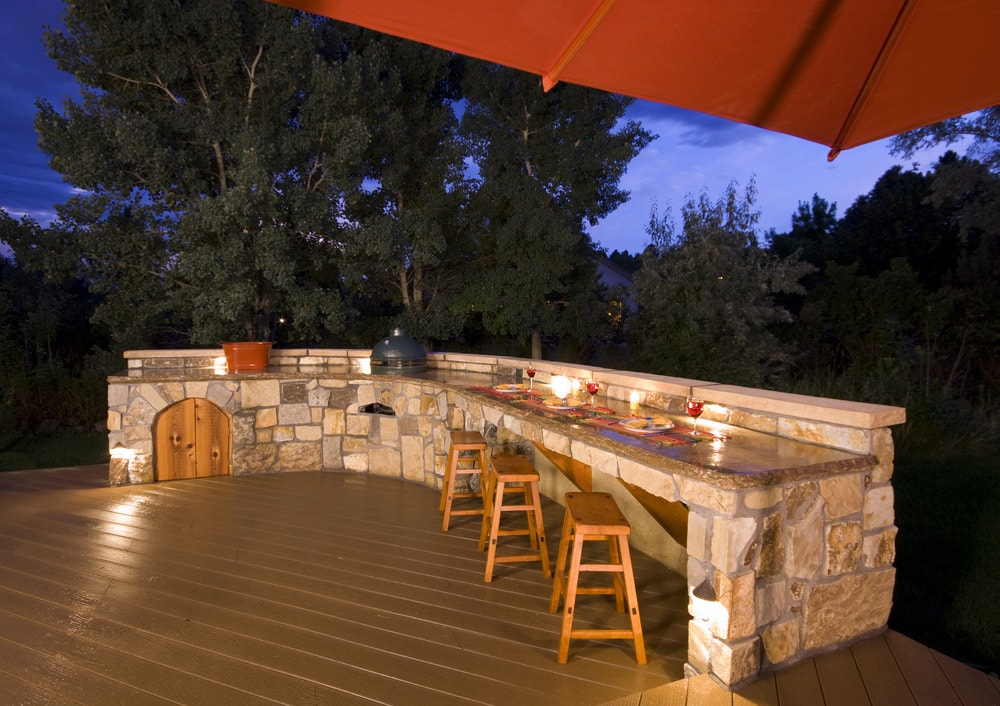 Purpose of Your Landscape
It's given that the primary purpose of the pool is to be used for swimming and lounging by. For a landscape, the answer isn't always so obvious. Your backyard landscape could be used for a backdrop for the pool or primarily for entertaining by utilizing an outside kitchen and fire pit, both of which can have different implications during the landscape design process. Figuring out how to use your backyard as a social hub, you can decide the focal point and design accordingly to compliment your poolscape.