What to Do Before Meeting with a Pool Contractor
Simple Ways to Prepare for a Pool Contractor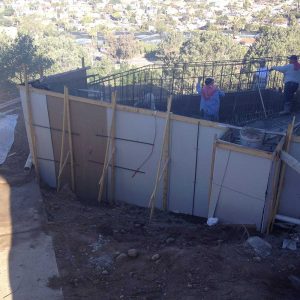 Before meeting with a pool contractor, help lay the groundwork by going over vital areas of your home and plan. Skilled contractors, such as Pacific Sun Pool and Spa, anticipate the needs of their clients and will make sure to adjust and plan accordingly for the pool design if any issue arises before construction takes place. However, it doesn't hurt to get a little prepared beforehand! Here are some simple steps you can take before meeting with a pool contractor.
Check Zoning Laws
Your local zoning law should be able to tell you if there are any restrictions that could affect your pool project. Issues you may be faced with range from not being able to build a pool to regulations regarding the size and location of the pool. It's good to get a heads up on what to expect and talk through your options thoroughly with a knowledgeable pool contractor, such as Pacific Sun Pool and Spa.
Check Your Property Survey Map
A simple step that you can take before meeting with your pool contractor is making sure your property survey map is updated. A survey map will outline the boundaries and physical dimensions of your property, helping your pool designer make important decisions during the construction phase. Finding out beforehand if your map needs to be updated will help save you and the pool contractor time.
Locate Potential Problem Areas
Obtaining permits for your pool project can often be a lengthy process. It's best to make sure that there will be no surprises for your pool contractor, or pool designer, by checking for any problem areas. Pin-pointing where your septic system is can influence the location of your pool design, for example.
Having a pool contractor that will meet your needs throughout the project is something you can look forward to with Pacific Sun Pool and Spa. You can trust us to produce winning results with our in-house skilled designers and masonry crews. Contact us today!