Add a Spa to your Luxury Pool Design
The addition of an in-ground, attached spa to your new or existing pool offers a number of benefits. Not only does it increase the value of your home, but it extends the use of your pool. Imagine yourself lounging in the spa while jets soothe tired muscles. Or enjoying a cool night while staying warm in your spa. The wonderful opportunities for relaxation are endless.
The Classic Spill Over Spa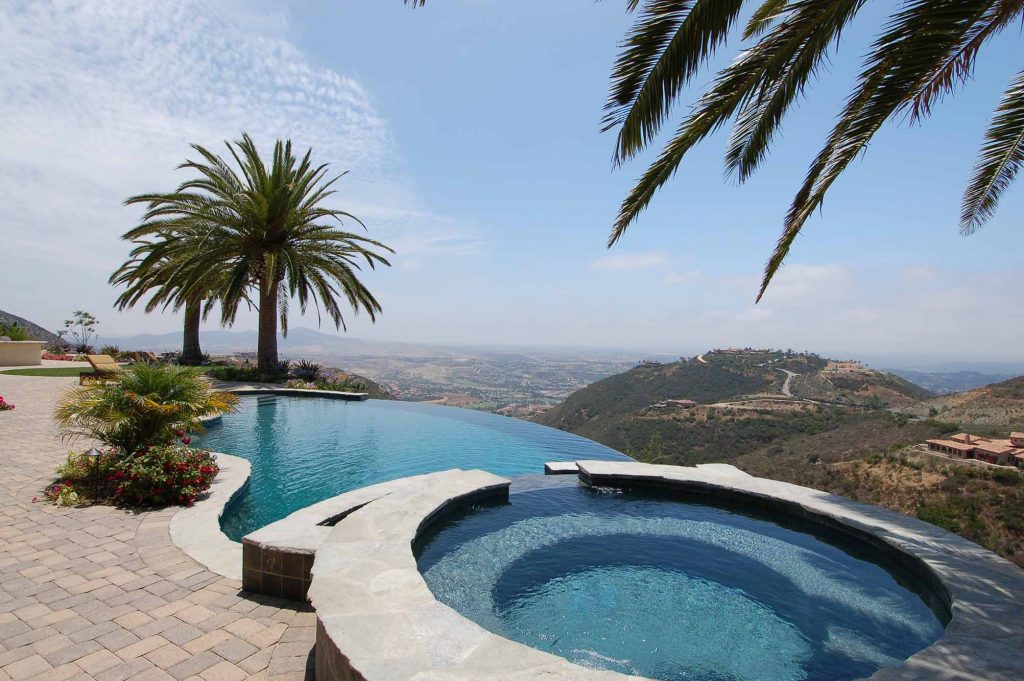 Many luxury pool designs include what's known as a spill over spa because the water from the spa spills into the pool creating a little waterfall. With these types of spas, both your pool and spa share a water circulation system, which means you only need one set of equipment. Maintenance is reduced and enjoyment is boosted. You also waste less water because any overflow goes right into the pool.
Complement your luxury pool design.
When you add an in-ground spa to your pool design, you can choose from a variety of designs and materials to complement your new or existing pool. In-ground spas can be round or square, include dramatic waterfalls and colorful jets, and feature stone and tile. Your pool designer will work with you to choose the optimum materials to achieve your desired look, and ensure that your spa remains a beautiful backyard addition for years to come.
Don't forget the therapy.
One of the many reasons to add a spa is the health benefit. Relieving stress by strategically positioning jets to massage your neck, back, and other muscles is an important part of a healthy lifestyle. An in-ground spa can revolutionize the way you enjoy life.
Interested in a designing a pool with a spa or renovating your existing one? Let Pacific Sun Pool & Spa help you realize your backyard dreams.